Published: 28 September 2021

28 September 2021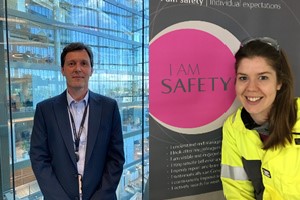 Dogger Bank Wind Farm has appointed Mark Halliday as Operations Director and Felicity Wann as Dogger Bank Operations Leader.
Mark Halliday has joined Equinor as Operations Director for the Dogger Bank Wind Farm and will be responsible for overall operations across the three phases of the wind farm. Mark joins the project from EDF Renewables where he was Offshore Operations Manager and worked most recently on the NnG project in Scotland. Whilst at EDF Renewables, Mark also worked on the Teesside Offshore Wind Farm and Blyth Offshore Wind Farm Demonstrator projects, both in North East England.
Felicity Wann has been appointed as Dogger Bank Operations Leader, responsible for the engineers managing the day-to-day operations of the 3.6GW wind farm. Felicity has a background in offshore operations having worked at Equinor for around seven years in roles across health and safety, emergency response and services and logistics at the company's Mariner Field, off the Aberdeen Coast.
Dogger Bank Wind Farm will be located over 130km from the North East coast of England. The wind farm is being constructed by SSE Renewables in three 1.2GW phases; Dogger Bank A, B and C, and will be operated by Equinor from a new, sustainable base to be constructed at the Port of Tyne.