Published: 09 November 2017

09 November 2017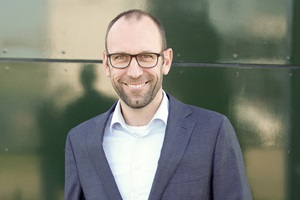 OutSmart has made changes to its board of directors At the beginning of November, Dennis Schiricke became the sole CEO of the company. Erwin Coolen and Maarten de Keijzer, who formed the board of directors of OutSmart together with Dennis Schiricke, Jens Landwehr and Geert Timmers, are leaving the company.
OutSmart is focusing more on power plant management, and this has led to the board of directors being restructured. Over the last few years, OutSmart has shifted from being a consultancy company to an independent operations company that specialises in power plant management and related services for onshore and offshore wind farms. Erwin Coolen and Maarten de Keijzer, both founders of OutSmart, have served in various roles within the organisation during that period, for example as senior project manager, business developer.
Related Articles
OutSmart has signed a long-term agreement for the Technical Operations of the onshore wind farm of NOP Agrowind in the Noordoostpolder, the Netherlands.   The project consists of 26 E126 7.5MW Enercon ...Windtech International - Windtech International is the worldwide information magazine for the wind energy industry. It provides the ideal forum for the promotion and explanation of new products, techniques and applications. This trusted and well-respected source of information is read regularly by an increasing readership

German TÜV Nord has taken a share in OutSmart as of September 13th. Both parties have decided to join forces to strengthen their international presence in the energy market and to offer more services ...Windtech International - Windtech International is the worldwide information magazine for the wind energy industry. It provides the ideal forum for the promotion and explanation of new products, techniques and applications. This trusted and well-respected source of information is read regularly by an increasing readership

OutSmart has announced that Koen Baeten has joined the company as general manager for the Belgian market. Baeten has over 10 years of experience in the wind energy sector, more specifically in the pro ...Windtech International - Windtech International is the worldwide information magazine for the wind energy industry. It provides the ideal forum for the promotion and explanation of new products, techniques and applications. This trusted and well-respected source of information is read regularly by an increasing readership

OutSmart  has appointed Albert Winnemuller as Head of Management Services. Winnemuller has over 15 years of experience in on- and offshore wind, with a background in several areas, including project p ...Windtech International - Windtech International is the worldwide information magazine for the wind energy industry. It provides the ideal forum for the promotion and explanation of new products, techniques and applications. This trusted and well-respected source of information is read regularly by an increasing readership

OutSmart, a Dutch service provider for on- and offshore wind projects, will be opening its first French office in Paris in November 2012. After the Netherlands and Germany, France is the third country ...Windtech International - Windtech International is the worldwide information magazine for the wind energy industry. It provides the ideal forum for the promotion and explanation of new products, techniques and applications. This trusted and well-respected source of information is read regularly by an increasing readership

OutSmart opens the first offshore wind Operations Centre for the German market in Emden at the end of this year. The operations centre will be manned 24/7 to operate offshore wind farms in the German ...Windtech International - Windtech International is the worldwide information magazine for the wind energy industry. It provides the ideal forum for the promotion and explanation of new products, techniques and applications. This trusted and well-respected source of information is read regularly by an increasing readership