Published: 28 March 2018

28 March 2018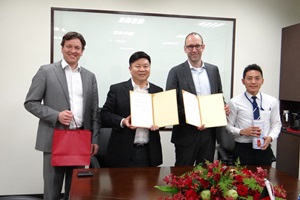 Taiwan Offshore Wind Farm Services Corp (TOWS) and OutSmart join forces to provide an integrated power plant organisation, with local presence in Taiwan.
TOWSC has collaborated with OutSmart to establish a fully integrated power plant management system for offshore wind assets. The parties have established a strategic asset management plan (SAMP) according to ISO 55001 for the Taiwanese Market. In alignment with Taiwan Government's overarching policies to localise offshore wind technologies and supply chain, TOWSC was established to provide localised offshore wind power plant management skills and assets to the Taiwan industry.