Published: 14 June 2022

14 June 2022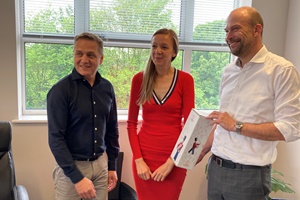 Offshore energy services solutions and personnel provider CPower Energy and engineering and contracting company Semco Maritime announce their strategic partnership, with Semco Maritime acquiring 20% of CPower Energy.
Established in 2015 by Peter and Tsvetelina Jørgensen, CPower Energy provides a range of value-adding services to the global offshore energy sector, with a focus on offshore wind. The company employs nine people and maintains a close network of partners who provide services in three primary areas: construction support, O&M support, and skilled personnel. CPower Energy expands its Board of Directors with the appointment of Jacob Øbo Sørensen, who is Senior Vice President of Renewables at Semco Maritime, to accelerate joint business development and strengthen collaboration. The parties have agreed not to disclose financial details about the transaction.