Published: 03 September 2020

03 September 2020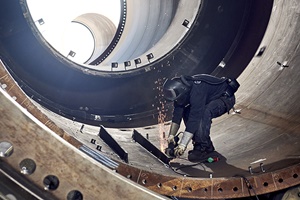 Century Huaxin Wind Energy (CHWE) and Welcon have entered into an agreement for the fabrication of wind turbine towers for the Taiwanese and Asian market.
Through the parties' cooperation, Welcon will provide its experience and technological knowhow in order for CHWE to design, build and operate a facility for fabricating wind turbine towers. The factory will be able to produce the next generation large offshore wind turbine towers, which can be up to 10 metres in diameter, 50-60 metres long and 400 tonnes tower sections. CHWE has secured 30 hectares of lands in industrial park at Taichung Harbor and the facility is already under construction. CHWE targets to have its facilities ready for production in early 2022.