Published: 16 March 2021

16 March 2021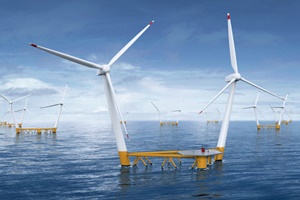 Hexicon, floating windfarm developer and technology provider and Bechtel are partnering to deliver large-scale offshore floating wind projects along the British coastline and abroad.
The initial partnership will draw on Bechtel's engineering, construction, and project financing expertise to develop the design and constructability of the offshore wind facility. In addition to demonstrating a 35 to 40MW floating wind project, the team will also establish how the technology could be brought to market, and explore the roles that local suppliers could play in shipbuilding, mooring, and installations, as well as the long-term serving needs of floating offshore wind.