Published: 05 October 2016

05 October 2016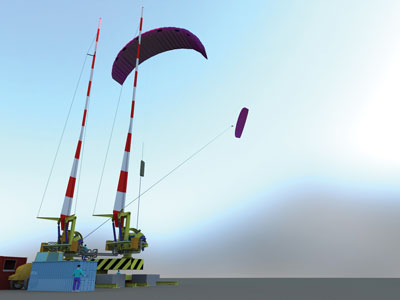 Natural Power has secured what is believed to be the world's first planning consent for a kite power technology test and development site. The application was made on behalf of Kite Power Solutions (KPS) for the test and development site to be located within the MoD West Freugh Range, operated by QinetiQ on behalf of MoD, near Stranraer in Dumfries and Galloway, Scotland.
KPS has already designed, built and demonstrated a 40kW proof of concept system, regularly flying at its current base, Bradwell-On-Sea Airfield in Essex. A 500kW pre-commercial demonstration system has also been designed. Once the company has secured the required £5.5m investment, the next phase of development will commence, and this includes relocation to the West Freugh site which already has 'controlled airspace' status, and will enable testing of the kites at heights up to 500m. By 2021 KPS intends to have its 500kW system available for commercial sale, and will have deployed a floating 3MW system. Royal Dutch Shell and the UK's Department of Energy and Climate Change (DECC) have supported the £3m development so far.