Published: 10 December 2015

10 December 2015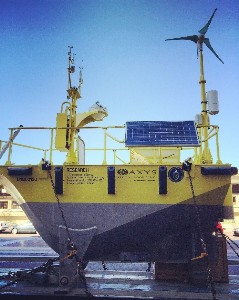 The US Department of Energy (DOE) recently deployed the AXYS WindSentinel buoy, one of two owned by the Energy Department, off the coast of Atlantic City, New Jersey.
.
The vessel can operate autonomously and is uniquely equipped with instrumentation to help researchers gather necessary data needed to plan future offshore wind deployments. The Energy Department's WindSentinel wind resource characterization buoys will provide long-term offshore wind profile data that will support research needed to accelerate the utilisation of offshore wind energy in the USA. The WindSentinel is operating at full capacity and is transmitting data to shore every 10 minutes.