Published: 20 April 2016

20 April 2016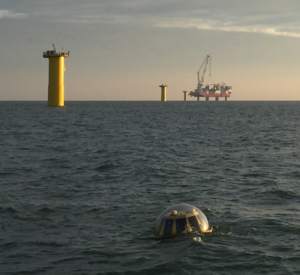 Partrac has been selected by Statoil to provide real-time wave and current measurement services for the Dudgeon Offshore Wind Farm. Partrac has been contracted to manage the deployment and maintenance of the equipment and the delivery of real-time waves and current data during the construction phase of the development.
Partrac selected a Triaxys wave buoy to provide real-time wave, current profile and sea surface temperature data. This is delivered to a secure operational website and used daily by the Dudgeon construction team to inform safety critical operations, such as 500+ heavy lifts required during the construction phase. The 402 MW Dudgeon Offshore Wind Farm is located some 20 miles off the coast of the seaside town of Cromer in North Norfolk.