Published: 21 July 2020

21 July 2020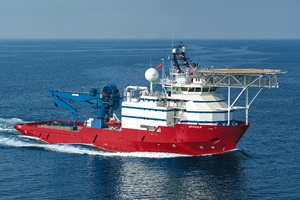 UXOcontrol has been appointed by Vattenfall as contractor to complete the UXO identification campaign for its Hollandse Kust Zuid offshore wind farm. Following geophysical UXO survey work, the identification campaign is scheduled to commence in July 2020, with the mobilisation of UXOcontrol's fully equipped UXO identification vessel, Geoholm, which will conduct UXO identification works for an estimated 14 week period.
The works for Hollandse Kust Zuid, which consists of four different sites, will be executed in two campaigns. In 2020 UXO identification will be performed in site 1 and 2 and in 2021 site 3 and 4. The project is set to engage 40 of UXOcontrol's offshore personnel, in addition to six of its onshore employees.