Published: 20 August 2015

20 August 2015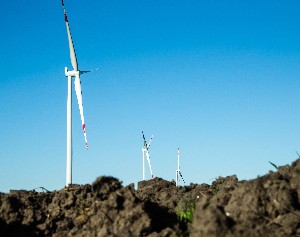 Siemens and Neoen Australia have signed a contract for the Hornsdale Wind Farm project located in the state of South Australia. Consisting of 32 Siemens direct drive wind turbines, this project will provide clean energy for more than 70,000 households.
The agreement includes also a long-term service contract. Neoen Australia is investing AUS$ 250 million (approximately € 166 million). The project is underpinned by a 20-year contract to supply green energy to the Australian Capital Territory (ACT) at a fixed price of AUS$ 9.2 cents per kilowatt hour (kWh) – € 6.1 cents per kWh. After commissioning, the Hornsdale wind power plant is expected to produce over 400GWh per year. Siemens will provide the full turn-key project solution including 32 wind turbines with associated civil and electrical infrastructure. Siemens will also maintain the wind farm for Neoen on a long-term maintenance contract signed simultaneously with the EPC contract.