Published: 21 April 2017

21 April 2017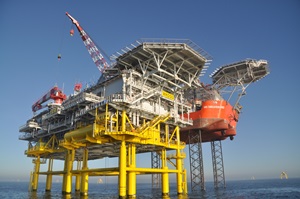 Between 19 September 2016 and 11 March 2017, Rhenus Offshore Logistics regularly supplied the offshore platform at the wind park with containers, which were loaded with food, tools, spare parts and other materials, as well as fresh water and diesel fuel.
Rhenus also handled the complete coordination work for all the interfaces and made available containers, fresh water and diesel fuel. Rhenus coordinated the platform supply vessel at the supply port, Mukran Port in Sassnitz on the island of Rügen, through its own local agent too. The trip from Mukran Port to the Wikinger wind farm, which is located 35 kilometres off the coast of Rügen, takes about four hours. The 350MW wind farm, which is still being constructed at the moment and is due to go online later this year.