Published: 03 May 2022

03 May 2022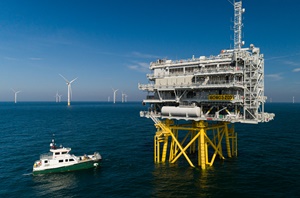 RES has been awarded a contract to provide Operations and Maintenance (O&M) services for offshore transmission (OFTO) assets at Walney 1 Offshore Wind Farm.
The commitment to a new contract by Blue Transmission Walney 1, means RES will provide scheduled and unscheduled maintenance of equipment, site management, logistics and control centre services. Walney 1 Offshore Wind Farm is located in the Irish Sea, off the Cumbrian coast, with the offshore substation platform located 15km from the coast of Walney Island and 18km from Barrow-in-Furness. The offshore substation is connected to the shore by a 45km undersea cable, which comes ashore near Heysham. The onshore cables, which are about 3km long, connect to the onshore substation at Heysham.