Published: 26 April 2023

26 April 2023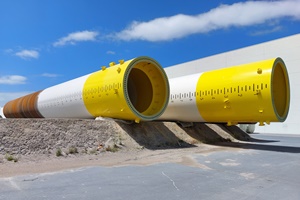 Pemamek, a welding and production automation provider, has won an order to supply production automation machinery for Haizea Wind Group, a producer of large metal structures for wind turbines located in Bilbao, Spain.
The order includes a range of production systems designed to enhance the manufacture of large monopile foundations for offshore towers. Pemamek's delivery includes a range of Pema production systems designed specifically for thick, heavy structures over 8-meter diameter. The machinery, delivered to Haizea Bilbao's plant, enables the company to manufacture XXXL monopiles with diameters up to 15m. The delivery is scheduled to be finished at the end of 2023 and ready for full production in early 2024.