Published: 01 June 2022

01 June 2022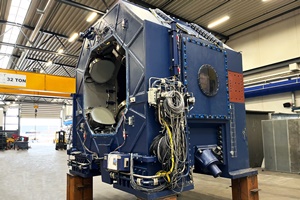 R&D Test Systems will deliver a test bench to Zhejiang Tianma Bearing Group to test wind turbine main shaft bearings. The new test bench is a large hydro-static test load unit.
The test bench will be installed in a new-built bearing test centre at Zhejiang Tianma Bearing Group (TMB). The purpose of testing the bearings is primarily to validate the design and lifetime of the main shaft bearing for both onshore and offshore wind turbines. This is done by applying both static and dynamic loads to the bearings simulating the realistic conditions which the bearings will experience throughout their lifetime in the wind turbine.