Published: 27 April 2022

27 April 2022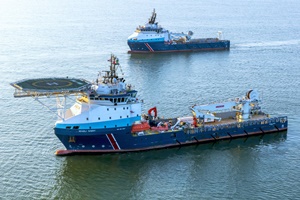 In support of TenneT TSO B.V. and the Dutch government's programme to increase offshore wind capacity by 2030, NextGeo has recently successfully completed the final reporting phase of the offshore route survey activities (non-UXO).
The project covered the Hollandse Kust West Beta (HKWb), Ten Noorden van de Waddeneilanden (TNW) and IJmuiden Ver Alpha, Beta and Gamma export cable routes, extending from beach to the offshore platform area. More than 37,000 hectares of survey data have been acquired employing both geophysical and geotechnical techniques, utilising six offshore vessels, six nearshore vessels and three tidal vessels. NextGeo's project team have worked alongside TenneT for over two years to complete the surveys.