Published: 15 April 2022

15 April 2022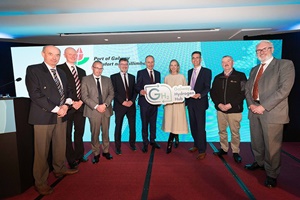 The Galway Hydrogen Hub (GH2) is a consortium consisting of seven members - NUI Galway, the Port of Galway, CIÉ Group and Bus Éireann, Aran Islands Ferries, Lasta Mara Teo, Aer Arann Islands, and SSE Renewables.
GH2's proposal is to develop a Hydrogen Valley in the Galway region, similar to those launched in other European countries. A Hydrogen Valley is a regional ecosystem that links hydrogen research, production, distribution, and transportation with various end users such as transport and industry. The GH2 consortium's intention is to develop an initial flagship demonstrator project at Galway Harbour, for the indigenous production and supply of clean green hydrogen fuel for public and private vehicles. The intended hydrogen transport hub could be expected to be fully operational by the second half of 2024.