Published: 09 March 2022

09 March 2022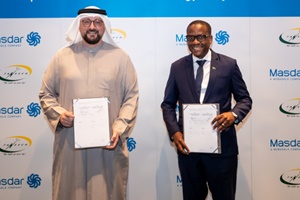 Masdar has signed an agreement with Tanzania Electric Supply Company (Tanesco) to develop renewable energy projects in the East African nation.
Tanesco, the sole provider of electricity in Tanzania, is looking to add more renewable energy sources to the national grid to meet the country's growing demand for power and increase energy access. The Tanzanian government is targeting an electrification rate for the entire country of 75 percent by 2035.