Published: 12 December 2017

12 December 2017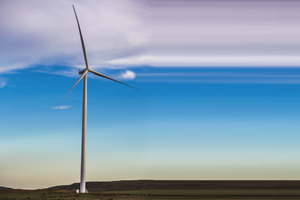 Loeriesfontein Wind Farm and Khobab Wind Farm have announced the commencement of their 20-year commercial operations. Situated in the Northern Cape these sister wind farms (140MW each) comprise a total of 122 wind turbine generators, spanning 6,653 hectares.
The two wind farms were developed by Mainstream Renewable Power which also managed the construction process and will oversee the operations and maintenance of the plants. Loeriesfontein Wind Farm and Khobab Wind Farm have a combined value of approximately ZAR7 Billion and are owned by a consortium led by Lekela Power, which is dedicated to providing clean, renewable energy to the people of South Africa. The majority of the 99 metres turbine towers were locally manufactured at the Gestamp Wind Turbine Tower Factory in the Western Cape; the wind turbine generators were supplied by Siemens Wind Power; and civil and electrical works were completed by a consortium comprised of Murray and Roberts Construction and Consolidated Power Projects.