Published: 06 November 2019

06 November 2019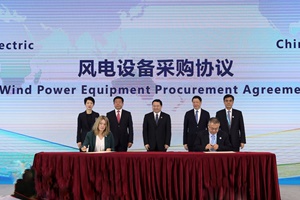 GE Renewable Energy and China Huaneng Group (China Huaneng) have signed an agreement to build a 715MW wind farm in Puyang, Henan Province, China.
GE Renewable Energy will provide 286 units of its 2.5-132 turbines with 130 metre soft steel towers to the wind farm. The turbines, which were designed specifically for the low-wind-speed needs of the China wind regime, will be manufactured by GE in China.