Published: 30 April 2021

30 April 2021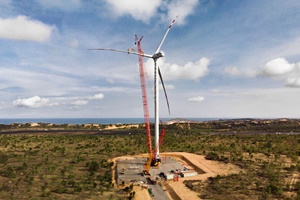 The Blue Circle has announced that the GE Cypress Onshore Wind Platform (GE 158-5MW) has been installed for the first time in Southeast Asia.
The first GE 158-5MW is installed at its wind farm in the Bình Thuận Province, Vietnam. Partners in the project are GE Renewable Energy, Minh Hoang and Tractebel.