Published: 10 August 2020

10 August 2020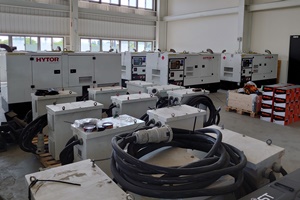 CWind Taiwan, a joint venture between European firm CWind and Taiwanese IOVTEC, has announced a strategic alliance with Hytor to bring temporary power solutions to the Taiwanese offshore wind farm market.
Working in collaboration with Hytor Tools Solutions the two companies have imported 100 kVA generators to be based in CWind Taiwan's operational hub in Taichung Port. The generators are being prepared for offshore deployment on a project in the Taiwan Strait commencing July 2020. Hytor Tools Solutions generators are specifically designed to operate in harsh offshore conditions. CWind Taiwan has employed experienced temporary power project managers from European parent company CWind to provide onsite operational support.