Published: 08 September 2017

08 September 2017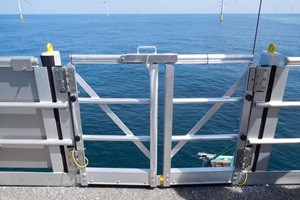 Cwind has been awarded a contract by DONG Energy, to install new and retrofit existing gates on the transition pieces (TPs) at the Gode Wind and Borkum Riffgrund offshore wind farms, located in the North Sea off the coast of Northern Germany.
CWind will use its own crew transfer vessels, assets and engineering expertise to help ensure the project is completed successfully and on time. The CWind Phantom, a 27.4 metre catamaran, will undertake the work on Gode Wind's 97 turbines and Borkum Riffgrund's 77 turbines. Work began on 1 September 2017, with the first phase expected to be completed in eight weeks. The entire project has been scheduled for completion within one year.