Published: 30 August 2022

30 August 2022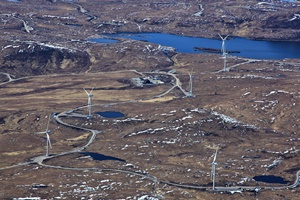 The Scottish Government has approved an application by SSE Renewables to build an extension to Bhlaraidh Wind Farm, near Fort Augustus in the Highlands.
The now fully consented development will consist of 15 turbines with an installed capacity of up to 100MW and tip height of up to 180m depending on turbine selection. SSE Renewables will take some time to review the detail of the Scottish Government's decision before work begins on all of the pre-construction activity necessary to allow the company to proceed with the main construction of the project, subject to reaching a Final Investment Decision (FID) which is targeted for 2024.