Published: 19 May 2016

19 May 2016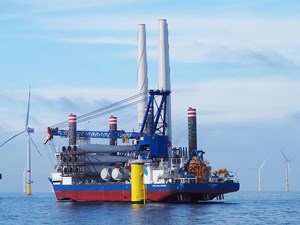 On 19 May 2016, A2SEA's Sea Challenger completed the installation of 97 Siemens 6MW turbines at Dong Energy's Gode Wind 2+1 OWF in the German part of the North Sea.
The turbine installation has progressed seamlessly and as planned throughout the winter. The Gode Wind 2+1 Offshore Wind Farm is Germany's largest offshore wind farm to date with a capacity of 582MW.