Published: 26 September 2018

26 September 2018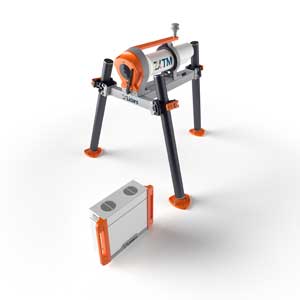 Following a three-year development and test programme, ZX Lidars (formerly ZephIR Lidar) has revealed a new Turbine-Mounted wind Lidar – ZX TM. The device has already been deployed in volume on independent power producer Fred. Olsen Renewables' UK wind farm portfolio to optimise the installed turbines and wind farms as a whole.
ZX Lidars has also formed ZX Measurement Services to provide the industry with 'Data as a Service', primarily focused on delivering turnkey wind measurements with Lidar. The company sees wind veteran Ian Ravey, formerly of RES, join as Managing Director and comprises a team of experienced instrumentation technicians and engineers. The subsidiary company, based south-west of Glasgow and operating across the UK and Europe initially, has already secured key contracts and framework agreements with wind farm developers and operators through 2018 and 2019. ZephIR Lidar has rebranded and the company and products now fall under the ZX Lidars brand.