Published: 09 June 2020

09 June 2020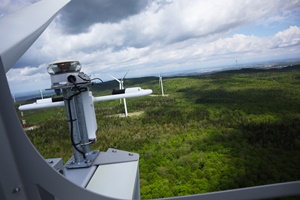 Transport Canada has announced that Canadian wind farm owners will now be able to include the installation of LIDS Technology ((Lighting Intensity Dimming Solution) in their regular obstruction Lighting application for their new facilities.
The deployment of this technology, developed by Technostrobe, will reduce the nuisance caused by obstruction lights in the vicinity of the wind farms. With LIDS technology, the intensity of the beacons can be dimmed when the sky is clear and unobstructed and intensified when weather conditions deteriorate. Thanks to the technology the light intensity automatically adjusts to the surrounding visibility.