Published: 16 August 2017

16 August 2017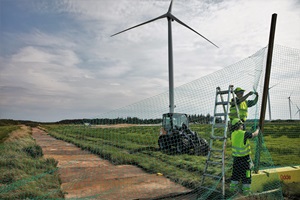 The root cause investigation unit recommended to MHI Vestas that the safest and most effective way to determine the root cause of the August 4 incident is to take the turbine down. The demolition of the prototype was done Tuesday evening, the 15th of August.
The company looked at many different scenarios with the investigative teams on how best to determine and confirm the root cause of the incident and they are following the recommendation of the lead investigators. The methodology and procedures involved in taking the turbine down were developed and aligned with local and environmental authorities to ensure there will be no long-term impact on the surrounding environment. The demolition of the prototype went according to plan in all phases. A root cause has not yet been determined. The company's investigation into the root cause will continue in earnest now that the turbine is down. There is no timetable for the conclusion of the investigation.