Published: 26 January 2017

26 January 2017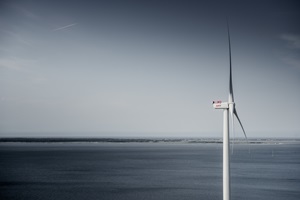 MHI Vestas Offshore Wind has unveiled its uprated 8MW wind turbine. The new V164 can reach a rated power of 9MW depending on specific site conditions.
The company's prototype at Østerild broke the energy generation record for a commercially available offshore wind turbine on Thursday 1st December, producing 216,000 kWh (actual figures 215,999.1 kWh) over a 24 hour period. The increased energy production per wind turbine will save on Capital Expenditure (CAPEX) costs as fewer machines will be needed to meet the park capacity. More details about the new turbine will be revealed later this year.