Published: 25 June 2018

25 June 2018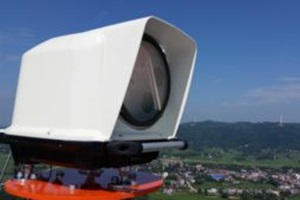 The Wind Iris TC (Turbine Control) Lidar has been validated by DNV GL – Energy Renewables Certification to be integrated as a component of today's wind turbines with respect to Type Certification.
Thanks to the review of all necessary features including design for successful operations, wind measurements capabilities as well as system reliability, lifetime and services, the Wind Iris TC has proved being a suitable technology to be integrated into today's wind turbines meeting all the rigorous wind industry standards. Validating the Wind Iris Turbine Control Lidar enables the acceleration of the development and further commercialization of Lidar Assisted Control technology. The system uses four beams to capture all relevant events and provide the most representative wind information. By using ten simultaneous measurements at a frequency of 4Hz across the 200m range, the Wind Iris TC captures events several seconds before they reach the rotor plane and tracks them as they evolve, providing complete characterization of the wind field.