Published: 25 May 2016

25 May 2016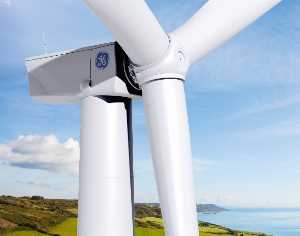 GE Renewable Energy has introduced a North American version of its new 3MW wind turbine platform. The turbine platform, which first debuted in Europe last November, now includes a new 60 Hz version of the 3.4MW machine, with rotor diameter options of 130 or 137 meters.
The 3.4-130 model sits at a tower height of 85 meters, while the 3.4-137 climbs to 110 meters. In addition, the new 3MW machines feature the software analytics capabilities of GE's Digital Wind Farm, which uses a virtual modelling system to enhance individual turbine configuration and site layout, aiming to capture more energy production from each site's unique wind conditions. It is powered by the Predix software platform, the foundation for all of GE's Industrial Internet applications. GE's 3MW turbines are configurable to meet IEC class IIIA, IIB and IIIB wind conditions.