Published: 11 July 2016

11 July 2016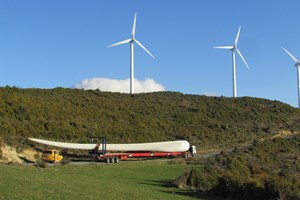 Gamesa has secured type A certification for its G132-5.0 MW turbine from DNL GL.
This turbine generates 3% more power than the G128-5.0 MW and it is 186 metres tall and each of its blades is 64.5 metres long. The first G132-5.0 MW prototype was installed at the R&D facility in Alaiz (Navarra) in April of last year.