Published: 30 September 2016

30 September 2016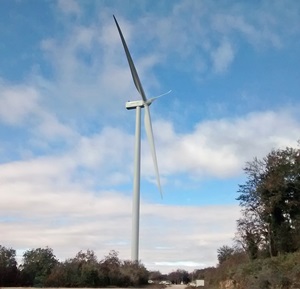 Gamesa has completed installation at the Alaiz R&D facility (Navarra) of the prototypes of its newest turbine models: the G126-2.5 MW and the G132-3.3 MW. The next step will be to have both models certified, a process expected to conclude within the first half of next year.
The G126-2.5 MW is custom-designed to deliver maximum profitability at low wind speed sites. This model combines a rotor spanning 126 metres in diameter, nominal capacity of 2.5MW and a range of tower heights to choose from (84, 102 and 129 metres, among other customisable features depending on site conditions). The G132-3.3 MW is designed for medium wind speed sites. This turbine, targeted primarily at the European, Mexican, Canadian, Australian and South African markets, comes in four different tower heights, ranging from 84 to 134 metres, so that it can be tailored for each region's specific requirements. Moreover, this new turbine's blade, which is made from fibreglass and spans 64.5 metres, features a new family of aerodynamic edges which increase annual output while minimising noise emissions.