Published: 19 October 2018

19 October 2018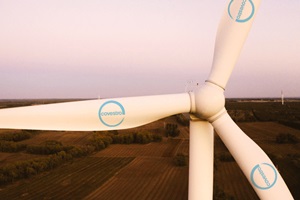 Covestro has put into operation its first wind turbines with wind blades made using polyurethane infusion resin. The spar cap and shear web of the 55.2 meter-long blades for the 2MW wind turbine were fabricated with polyurethane infusion resin from Covestro.
The model is WB113-PU. This turbine was installed recently at a wind farm in Tieling, Liaoning Province, Northeast China, operated by Liaoning Datang International New Energy Co., Ltd.
In addition to the installation of its own commissioned wind blades in Northeast China, the company also partnered with a Chinese wind turbine manufacturers to develop another 2.2MW turbine with 59.5 meter long blades, whose spar cap, shear web and blade root were also fabricated with Covestro's polyurethane infusion resin. The turbine has been installed in South Central China.