Published: 13 August 2015

13 August 2015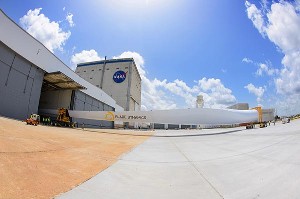 Blade Dynamics has shipped the "D78" assembly blade to the UK from its NASA-based facility to be structurally tested at the Offshore Renewable Energy (ORE) Catapult's blade testing facility at Blyth, UK.
There are multiple new technologies in the blade including a lightweight and high dimensional accuracy blade tip with built-in leading edge protection. The blade technology has been designed and engineered for simplicity of manufacture in order to reduce variation and ensure better control of quality. The modular technology also has significant benefits in the supply chain, simplifies blade transportation, and allows wind turbines to be designed and built to produce an overall lower cost of energy. The Energy Technology Institute in the UK has supported the development since 2012.