Published: 26 November 2015

26 November 2015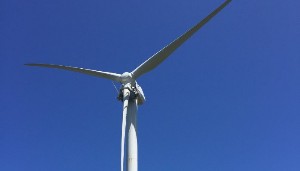 Käufer has launched the first approved rotor blade platform Type K-BP-2 in Australia. The Käufer KBP-2 can be used on wind turbines from one up to 3MW and has now received the Australian Work Safe certification.
After a long period of elaborate preparations the platform is now official approved and already in operation on 2,5MW turbines. The standard platform is equipped with special equipment which allows scanning of the blade while moving. Thanks to the variable speed option the platform can be moved at speeds from 3 metres per min to 9 meters per min.