Published: 11 June 2019

11 June 2019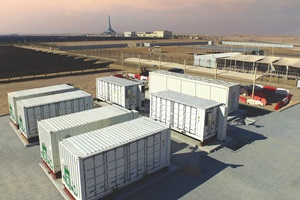 BASF New Business (BNB), a wholly-owned subsidiary of the German chemical group BASF, and Japanese ceramics manufacturer NGK Insulators (NGK) have announced the conclusion of a sales partnership agreement (SPA). The agreement gives BNB non-exclusive rights to sell NGK's NAS battery (stationary sodium-sulfur-based batteries) via BASF's global channels.
The NAS battery system supports the increasing integration of fluctuating renewable energy sources such as wind and solar into the grid. It also enables deferral of transmission upgrade, because the electricity does not have to be transmitted immediately after being produced but can be discharged on demand. Furthermore, NAS batteries are used for the stabilization of electricity supply and emergency power supply for industrial customers and micro/off grids.