Published: 28 January 2020

28 January 2020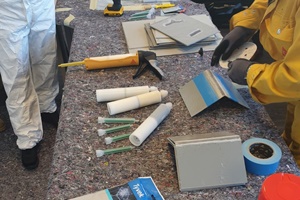 In cooperation with Sika Deutschland, Windsourcing.com is offering a free product training for customers from the wind energy and hydraulic steel structures sector.
The training will cover the use of SikaCor SW-1000 RepaCor for the professional repair of corrosion protection of onshore and offshore wind turbines and hydraulic steel structures. The event is aimed at all service companies involved in the maintenance and repair of wind turbines and multi-water structures. It consists of a theoretical part and practical exercises. The event takes place 05 March in the Science Center Universum Bremen, Germany. The training will be offered in German and English.