Published: 29 September 2021

29 September 2021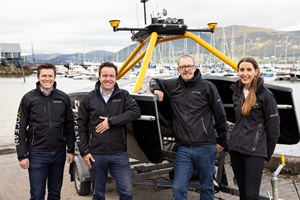 Irish based international ocean data company, XOcean, has received an €8m investment to accelerate its growth. The investment is led by VentureWave Capital, who launched their "Impact Ireland" fund in June 2020.
The new funding will accelerate their growth, seeing XOcean continue to scale up operations. The company plans to increase headcount from over 100 staff to 350 in the next 24 months and tripling the size of their fleet to over 60 Uncrewed Surface Vessels (USVs). The company uses its proprietary marine robotic technology to collect ocean data sustainably across a range of industries including offshore wind and provides turnkey data collection services to surveyors, companies and government agencies.