Published: 17 November 2022

17 November 2022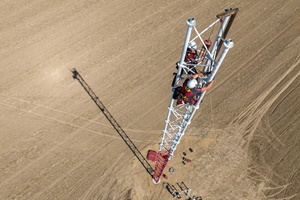 windtest group (Germany) and windhunter group (Poland) have expanded their partnership to deliver their wind testing and measurement services in North America.
Windhunter group is locating its new North American headquarters, windhunter North America, in Estherville, Iowa, where windtest North America has been operating since 2014. windhunter designs, manufactures, installs and maintains wind measurement towers. windtest uses windhunter towers in executing measurement and testing services for its wind energy customers. windtest and windhunter have been collaborating to provide their services throughout Europe for more than 20 years.
Related Articles
A new self-supported wind measurement tower from windhunter allows for high quality wind measurements even at cramped sites, very complex terrain, or when it is