Published: 03 February 2022

03 February 2022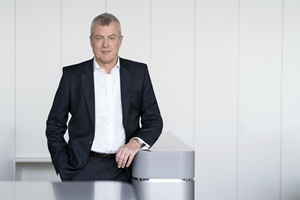 Siemens Gamesa's performance in the first quarter was negatively impacted by supply chain disruptions, causing higher-than-expected cost inflation, and by the ongoing impact of COVID-19. Additionally, the ramp-up challenges of the Siemens Gamesa 5.X platform affected production and the project execution schedule.
Between October and December, Siemens Gamesa revenue amounted to €1,829m (-20.3% y/y) and EBIT pre PPA and before integration and restructuring (I&R) costs to -€309m, with an EBIT margin of -16.9%. Performance was impacted by supply chain disruptions in manufacturing and by project execution and Onshore ramp-up challenges. Service performance was strong, with revenues up 8% y/y and an EBIT margin of 23.5%. EBIT pre PPA and before integration and restructuring costs includes a negative impact of c. -€289m due mainly to cost deviations in onerous contracts. Reported net income attributable to SGRE shareholders was -€403m.
Siemens Gamesa reported new orders worth €2,472m in Q1 FY22 (+8% y/y), driven by growth in orders in Service and Offshore. The order book of €33,604m (+11.6% y/y) at end-December 2021 covers c. 93% of the revenue guidance announced for the year. Onshore obtained new orders for 1,791 MW, worth €1,361m, affected by the hiatus in the US and Spanish markets. The Siemens Gamesa 5.X platform accounted for 48% of orders in Q1 FY22 (853 MW).
Offshore order intake amounted to €416m in the first quarter, while order intake in the last twelve months amounted to €4,327m and includes the first firm contracts in the US. The offshore backlog amounted to 7.6 GW with conditional pipeline adding 6.7GW as of 31 December 2021.
Order intake in Service amounted to €695m in Q1 FY22. Service order intake in the last twelve months amounted to €3,599m. More than a half of the total order book (€17,322m) is in Service.
Considering the results in Q1 FY22 and the fact that the company does not expect supply conditions to normalize in the remainder of the year, Siemens Gamesa has adjusted its guidance for FY22 to: revenue growth between -9.0% and -2.0% y/y and an EBIT margin pre PPA and before I&R costs between -4.0% and 1.0% (previously revenue expected to decline by between -7% and -2%, and an EBIT margin pre PPA and I&R costs between +1% and +4%).
Siemens Gamesa Renewable Energy also announced that it has appointed Jochen Eickholt, a member of the executive board at Siemens Energy as its Chief Executive Officer. Eickholt will take the reins at Siemens Gamesa on March 1, replacing Andreas Nauen.
"Siemens Gamesa is experiencing significant challenges in its Onshore business in a very difficult market and we have appointed an executive with a strong track record in managing complex operational situations and in successfully turning around underperforming businesses," said Miguel Angel López, Chairman of the Board of Directors of Siemens Gamesa.
Jochen Eickholt joined the Siemens Energy executive board in January 2020 where he is responsible for the Power Generation and Industrial Applications businesses as well Asia-Pacific and China. During a career with Siemens spanning more than 20 years Eickholt has held a number of senior management positions including Chief Executive Officer of Siemens Mobility and Chairman and Managing Partner of the Siemens Portfolio Companies. He studied electrical engineering at the RWTH Aachen in Germany and at the Imperial College of Science, Technology and Medicine in London. After receiving his engineering degree, he went on to earn his doctorate at the Fraunhofer Institute for Production Technology.