Published: 29 June 2022

29 June 2022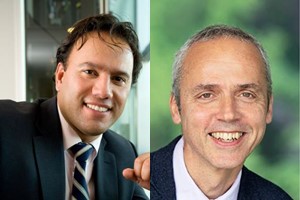 The Renewables Consulting Group (RCG), an ERM Group company, is expanding into the Northwestern European countries of Belgium, The Netherlands, Luxembourg (Benelux) and Germany.
Rob van der Hage, who was recently appointed to oversee the build out of Benelux and Germany, leads business development and go-to-market strategies from an ERM office in Utrecht, The Netherlands. Assisting van der Hage in the market's build out is Michiel Müller, a Consulting Director in ERM. Müller was formerly Program Director for the North Sea Wind Power Hub program at Dutch transmission system operator TenneT. Previously, he was Managing Director for Power Systems and Markets with Ecofys (currently Guidehouse).