Published: 27 January 2022

27 January 2022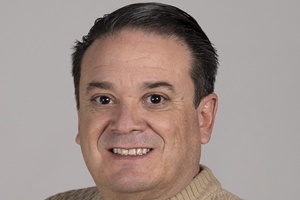 NRG Systems has announced that Enrique Lopez Salido has joined the company as its new Vice President of Operations. Before join NRG Systems he served as Supply Chain Transformation Lead at Daikin Applied Americas.
In addition to Daikin Applied Americas, he has held management positions at MUSIC Tribe, UTC Aerospace Systems, Tellabs, and Flextronics. Lopez Salido holds a bachelor's degree in Electrical Engineering from ITESO - Universidad Jesuita de Guadalajara, an Advanced Manufacturing Systems degree from Instituto Tecnológico de Monterrey, and an MBA and Executive Certificate in Global Management from Thunderbird School of Global Management. As NRG's Vice President of Operations, Lopez Salido oversees the company's manufacturing operations, integrated supply chain processes, and quality program.