Published: 16 March 2020

16 March 2020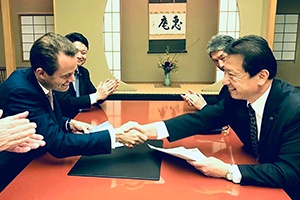 HeliService International has entered into long-term cooperation with the Japan-based Nakanihon Air Service for the Japanese offshore wind market.
The offshore wind market in Japan and Asia is evolving and Nakanihon deems to offer helicopter offshore services in that region. HeliService will support Nakanihon in establishing offshore helicopter operations in Japan and beyond.