Published: 24 February 2021

24 February 2021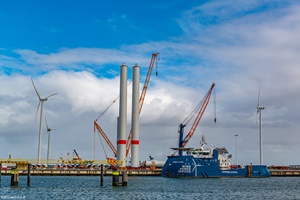 DLM has announced the appointment two new distributor partnerships in the Netherlands. Both CIV Offshore & Shipping and Dutch Offshore Energy Solutions (DOES B.V) operate in the marine and offshore markets in the Netherlands.
This new cooperation aims at helping new- and mutual customers with one single point of contact, local facility and customs documentation. The Netherlands, in particular Eemshaven is a growing hub for offshore wind energy due to its location and connection to the Gemini Wind Park. In October 2020, the Offshore Wind Innovation Centre (OWIC) launched in Eemshaven. The new distributors have direct access to the Offshore Wind Innovation Centre, (OWIC) with CIV Offshore being a project partner.