Published: 23 February 2022

23 February 2022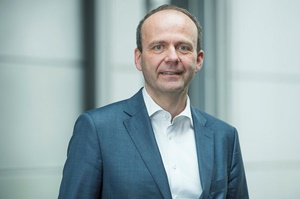 Elia Group's Board of Directors has approved the formation of a new subsidiary. Through WindGrid, Elia Group is ready to meet offshore development needs.
In recent years, Elia Group has contributed to the development, construction, integration, and operation of offshore electricity networks via its affiliates, Elia and 50Hertz. It has undertaken projects in both the North and Baltic seas. Through WindGrid, Elia Group is now seeking to enter the international energy market. WindGrid will be led by Markus Laukamp from 1 April 2022. Previously, Mr Laukamp was Managing Director of the German company STEAG New Energies GmbH. He also held positions at Booz Allen Hamilton (now part of PwC), Essent and DONG Energy (now Ørsted). Mr. Laukamp holds degrees in physics (from the Technical University of Aachen and Florida State University) and business administration (from the University of Hagen).