Published: 21 January 2021

21 January 2021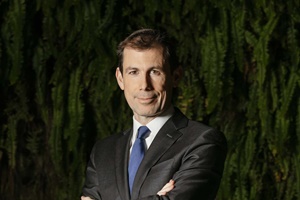 The Board of Directors of EDP Renewables' (EDPR) has approved the appointment of Miguel Stilwell de Andrade as Chairman of the Board and CEO of EDPR. Rui Teixeira, who has been EDPR's interim CEO since last July, has been appointed as CFO of the company.
Miguel Stilwell de Andrade and Rui Teixeira have been also confirmed as CEO and CFO of the Group EDP, so they will combine these positions with their new roles at the head of EDP Renewables. Miguel Stilwell and Rui Teixeira will work together with the three COO of the company Duarte Bello, (Europe & Brazil), Miguel Angel Prado (North America) and Spyridon Martinis (International Growth and Offshore).