Published: 16 December 2022

16 December 2022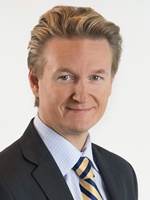 The Board of Directors of Ilmatar Energy Ltd has appointed Juha-Pekka Weckström (52), M. Sc (Eng), as the new CEO of the company.
Weckström is moving to Ilmatar from the position of CEO of Helen Group, the second largest energy company of Finland. He will begin work at Ilmatar on 1 January 2023. Ilmatar's current CEO Juha Sarsama will continue as the company's adviser and is supporting the new CEO in the transition phase until 31 March 2023.