Published: 05 November 2020

05 November 2020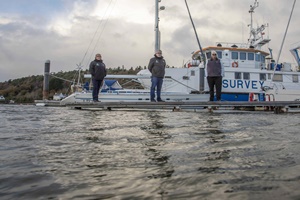 Green Rebel Marine, the Cork-based business established to service the future needs of offshore wind farms, has announced a new strategic partnership with Fisheries Liaisons. The partnership is seen as being a key factor in communicating with the wider marine and fishing community as development of offshore wind farms picks up pace.
The relationship between Fisheries Liaisons Limited and Green Rebel Marine is designed to ensure coastal communities are consulted with in advance of any work, and fully informed of the latest developments involving wind farm operations. Fisheries Liaison Limited has three full time staff, who will be based from the headquarters of Green Rebel Marine in Crosshaven, Co Cork, Ireland.