Published: 22 November 2018

22 November 2018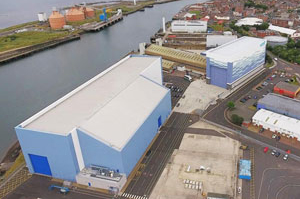 GE Renewable Energy and the UK's ORE Catapult have announced a US$ 11 million four-year research partnership aimed at minimising the time people have to spend offshore, which will enhance both safety and operating costs for offshore wind farms.
The "Stay Ashore!" program is built on three pillars:
Reliability by design, which is primarily focused on validation of key wind turbine components.
Enabling full remote operability and troubleshooting of the turbines through advanced digital functionality, to reduce the need to go offshore for unplanned events.
Use of robotics for planned maintenance events, specifically repetitive tasks, inspection activities as well as activities in areas that are difficult to access.
This partnership is aimed at further reducing the operating costs of offshore wind. The ongoing collaboration between GE Renewable Energy and ORE Catapult will launch focused technology innovation challenges to the UK Small to Medium Enterprises and academic community, including robotics, blade and tower inspections and repair processes.